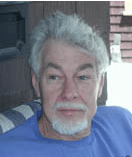 1994 - Present
Magnetic Engineering
Mechanical Engineer - Fluid flow, heat transfer, magnet cooling, machine design
Electrical Engineer - DC Power Supplies, PLC programming, control panels
Consulting - Large electromagnets, large permanent magnet devices
Field Service - Startups, trouble-shooting, repairs
Standard Rate is $675 per day, including travel days. Travel & living expenses are invoiced at cost. For Hazardous Duty locations, the rate is increased to $750 per day. Hazardous Duty is presumed if you require the engineer to be clean-shaven.
1974 - 1994
Sala Magnetics/Denver Sala/Boliden-Allis/Allis Mineral Systems (AMS)
VP, Magnetic Product Advisor, Senior Scientist, Engineering Manager, Chief Engineer
Provided magnetics expertise for the company.
1965 - 1974
Magnetic Engineering Associates (MEA)
Co-Founder and Researcher
Co-Founded this consulting firm. Designed and invented magnetic equipment for research and industry.
1953 - 1965
Massachusetts Institute of Technology (MIT)
BS/ME, BS/EE, MS/EE, Ph.D.
Worked for Magnet Companies
Co-op, BS/MS and Ph.D. theses in ionized gases contained in magnetic fields.